Richard Keyme, MD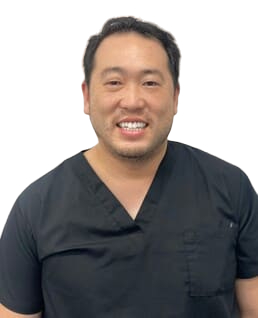 Dr. Richard Keyme is a double-board certified physician with a special interest in low back pain, because he has been personally living with it for the last 20 years. He graduated from University of Pennsylvania with degrees in Biomedical Science and Psychology, then taught high school for 3 years as a science teacher, then earned his medical degree from University of Illinois in 2013, followed by completing residency at Stanford University in 2017. During medical school, he received Granville A. Bennett award for excellence in medical education and represented the student body during all 4 years.
His main approach is to focus on patients' overall quality of life, working together with the patients' unique personal situations, and not just treating the pain. He also believes in multi-disciplinary approach, as well as empowering patients to take ownership of their health.
Dr. Keyme also has interests in how technology can improve modern medicine and completed the BioDesign Innovation Course at Stanford, as well as working as a medical advisor for healthcare start ups.
He grew up in Los Angeles, enjoys cooking Korean BBQ, playing basketball, and walks with his dog.