Itzel Coronado, LA.c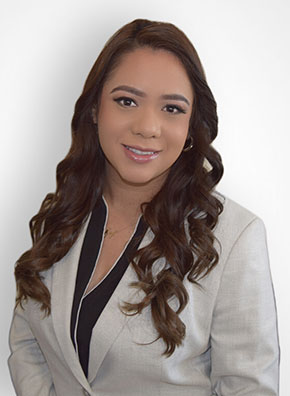 Dr. Itzel Coronado was born and raised in Mexico City, Mexico. Her diverse background and experiences made her interested in the human condition. While studying as a surgeon student at the UNAM Medicine School in Mexico City, she became interested in Traditional Medicine. She observed people's struggles with illness and pain and, as a result of Chinese Medicine, achieved individual health, happiness, balance, and well-being. This experience triggered her own journey of helping people to feel their best emotionally, physically, and spiritually.
Itzel is a practitioner of Acupuncture and Traditional Chinese Medicine, licensed by the state of California, and NCCAOM. Itzel received her Bachelor's degree in Medical Acupuncture and Integrative Rehabilitation from the State University of the Ecatepec Valley, in Mexico, a rigorous five-year program consisting of over 4,050 hours in the classroom and under clinical supervision as an intern. Itzel received her education in Traditional Oriental Medicine through the University of East-West Medicine taking the Tutorial Program by the state of California.
Part of her studies included acupuncture, Chinese herbal medicine, anatomy and physiology, nutrition, and Western disease diagnosis. She is also a researcher in subjects as Cancer, PTSD and Chronic Pain.
Additionally, Itzel practiced at the Centro de Rehabilitacion e Integracion Social in Mexico City, an Initiative for low-income families and Children with Disabilities, a program providing medical care to children who suffer from physical disabilities and chronic illnesses such as multiple sclerosis, fibromyalgia and diverse syndromes.
Itzel strongly supports the integration of Eastern and Western medicine and is committed to helping people reach their utmost potential in physical, mental, and spiritual health, respecting each individual as a unique being.
In addition to her strong commitment to health and wellness, Itzel enjoys meditation, hiking, art, movies, reading and writing, nature, and riding a bicycle in the company of her husband, her baby boy, and her senior Golden retriever.