Post-Surgical Pain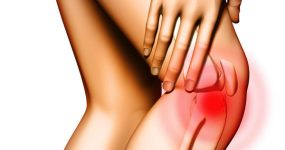 Some pain after surgery is considered normal. Prior to surgery, you may have been given an idea of what to expect, which can help you determine when post-surgical pain requires attention. Management of pain after surgery depends on the type of surgery involved and whether or not it was an invasive or minimally invasive procedure. Since pain is highly subjective, treatment will be based on what you're experiencing and how pain is affecting your daily life.
Causes
Cutting of the skin, regardless of the type of surgery involved, stimulates nerves to send pain signals to the brain. How long the initial pain from the procedure lasts, which is part of the healing process, depends on factors such as your overall health and whether or not you have any preexisting conditions that may slow healing or contribute to ongoing pain.
Pain after surgery may be the result of complications from infections or improper wound healing. It's also possible that the surgery itself may cause inflammation, which is usually temporary. Nerve damage can be another contributing factor, or even the primary cause of, post-surgical pain. It's rare that a cause of post-surgical pain can't be identified, although successful management of symptoms is still possible.
Symptoms
Identifying post-surgical pain that's out of the ordinary starts with knowing what you should expect after your procedure. If you experience pain that's not going away after a few weeks, check with your surgeon or regular doctor to rule out any issues requiring immediate attention.
In some cases, your original symptoms may appear to be under control and return after you're off of any temporary medications you were prescribed. Recurring pain symptoms following surgery that may be addressed with pain management techniques include:
General discomfort that gets worse
Muscle weakness or soreness
Pain in a different location than the surgery site
Return of previous pain symptoms the surgery was meant to correct or minimize
Redness, swelling, or tenderness related to inflammation
Treatments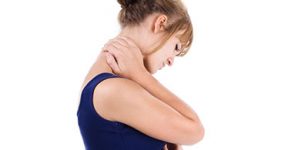 Treatment for recurring pain following surgery starts with eliminating any serious issues from the surgery itself. A new attempt will be made to verify the original diagnosis or make a new diagnosis based on new test results. Computerized testing, for instance, may be recommended as part of the process of finding the source of post-surgical pain.
Post-surgical pain may be the result of psychological issues that were never fully addressed prior to surgery, with treatment typically involving stress management and relaxation techniques. A personalized approach to physical therapy may minimize pain after surgery. For surgery that was meant to address chronic pain that you're still experiencing, treatment options include:
Medication adjustments
Epidural steroid injections
Acupuncture or massage therapy
Management of post-surgical pain can be temporary or ongoing, depending on the nature of the discomfort. In situations where surgery has failed to correct the true source of the pain, as is sometimes the case with back surgery, effective pain management may eliminate the need to consider another procedure.
If you are experiencing pain after a recent surgery, contact Allied Pain & Spine Institute today to receive the relief you need.