James Petros, MD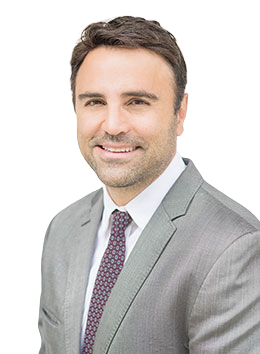 Dr. James Petros is the Founder and Chief Executive Officer of Allied Pain & Spine Institute and Managing Member of Trinity Surgery Center. In addition to healthcare executive responsibilities, Dr. Petros continues to also fulfill his professional passion actively for treating new and established patients with the most advanced pharmacologic, rehabilitative, restorative, and minimally invasive solutions available today. His clinical goal in every case is simple: diagnose root cause and maximize quality of life in the most efficient, conservative, and cost-effective way possible— one customized step at a time.
After graduating with his Medical Doctorate at top of class from Tulane University School of Medicine in 2003, Dr. Petros underwent a well-rounded and rigorous seven-year post-graduate medical training period that culminated at Stanford University School of Medicine with specialized knowledge and expertise in comprehensive pain and injury management.
Dr. Petros has spent the last 10+ years managing all complexities of every form of chronic pain and building top-tier teams, holistic treatment models, and innovative technologies that consistently produce superior patient outcomes. His integrated understanding of pain, wellness, injury and illness— and his balanced approach to patient care— stem not only from multiple board-certifications (Physical Medicine & Rehabilitation, Pain Medicine, Regenerative Medicine, Internal Medicine) but also vast and dynamic in-the-trenches experience as an industry-leading treater, educator, consultant, speaker, and researcher. A brief listing of his national accolades and honors includes: Patient Choice Awards, Compassionate Doctor Recognition, America's Top Physicians, and Leading Physicians of the World. In 2014, Dr. Petros accepted nomination for a teaching appointment at Stanford Hospital & Clinics.
When away from work, Dr. Petros takes delight in family time, music, Netflix, sunny travel destinations, naps, Mexican food, and endless rooting for his hometown 49ers and Warriors teams.