Parish Vaidya, MD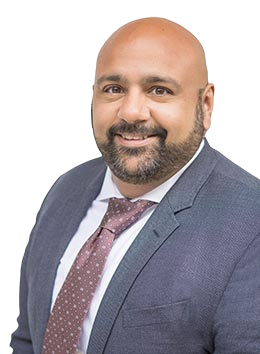 Dr. Parish Vaidya joined Allied Pain & Spine Institute as an Interventional Pain Specialist in 2015. Based on his stellar track record in patient care, leadership qualities, love for teaching, and refined knowledge and experience in comprehensive pain management, he was named Chief Medical Officer of Allied Pain & Spine Institute in 2019.
Dr. Vaidya's personable and whole-person approach coupled with outstanding dedication to compassionate healing set the new standard in state-of-the-art pain care. His caliber and diversity of skill in interventional pain management, non-surgical & regenerative musculoskeletal/orthopedics, electrodiagnostics, and integrative medicine are matched by a rare few across the country.
Dr. Vaidya has the rare designation of being specialty-trained in three different fields: He is board-certified in both Physical Medicine & Rehabilitation and Pain Medicine and is also a Diplomate of the American Board of Integrative Medicine. His work in skillfully integrating these areas of practice has been recognized nationally with multiple America's Top Physicians and America's Top Doctors recognition awards in both Pain Management and Integrative Medicine.
After completing his undergraduate studies in Biobehavioral health and Neuroscience at The Pennsylvania State University, Dr. Vaidya was awarded his Medical Doctorate at the Lewis Katz School of Medicine at Temple University in Philadelphia, PA in 2003. He then went on to complete his residency in Physical Medicine & Rehabilitation at the University of Texas Health Science Center at Houston, and his advanced subspecialty fellowship in Pain Medicine at Baylor College of Medicine. To expand his approach to whole-person pain care, he also completed a second fellowship in Integrative Medicine at the prestigious University of Arizona Andrew Weil Center for Integrative Medicine.
In addition to his clinical responsibilities, Dr. Vaidya also maintains a core administrative role at Allied Pain & Spine Institute.
In his free time, Dr. Vaidya enjoys the company of family and friends, wine-tasting, beer-making, stand-up comedy, East Coast sports, and bingeable TV.
He is currently accepting new patients at all Allied office locations and looks forward to making a positive difference in every case.