Complex Regional Pain Syndrome – CRPS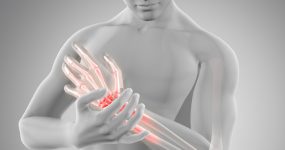 Complex regional pain syndrome is a chronic pain condition that affects one of the limbs such as the feet, hands, arms, and legs. The prognosis of the condition can vary drastically. While children and teenagers can usually expect a solid recovery, some older patients may experience constant pain and irreversible disabilities even after treatment.
There are two forms of complex regional pain syndrome:
CRPS-I: Formerly known as reflex sympathetic dystrophy syndrome, CRPS-I is a condition that represents patients who do not have a confirmed nerve injury.
CRPS-II: Previously referred to as causalgia, CRPS-II is a term that describes patients with confirmed nerve injuries.
Causes
The exact cause of complex regional pain syndrome is unknown; however, studies have shown that the condition is triggered by trauma or injury to the peripheral and central nervous systems. The most prevalent triggers include:
Limb immobilization
Surgical procedures
Soft tissue injury
Fractures and sprains/strains
Some research suggest that complex regional pain syndrome may also be caused by genetic factors. In most cases, the condition is influenced by multiple causes that work together to produce different symptoms.
Symptoms
Although there are many symptoms associated with complex regional pain syndrome, one of the most common indicators is prolonged pain. Many people who have experienced this symptom report that the pain feels like a burning sensation. Additional symptoms of the disorder include:
Joint stiffness
Nail and hair growth changes
Shiny and/or thin skin
Abnormal sweating pattern
Muscle movement problems
Inflammation of the affected limb
Changes in body temperature
Symptoms of complex regional pain syndrome can vary substantially in severity and duration. While most cases are mild, the condition may result in a long-term disability.
Treatments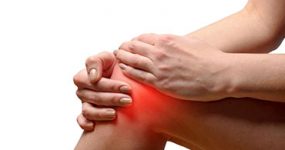 Throughout the years, the following therapies have been used to treat complex regional pain syndrome:
Psychotherapy: Many patients with complex regional pain syndrome are prone to develop post-traumatic stress disorder, anxiety, and depression. These disorders may increase the perception of pain. In order to promote recovery among patients with complex regional pain syndrome, a doctor may recommend treating these secondary conditions with psychotherapy, which can consist of coping strategies, therapeutic counseling, and cognitive restructuring.
Medication Management: There are several classes of medication that can effectively treat complex regional pain syndrome. The most common medications for this condition include botulinum toxin injections, lidocaine, morphine, prednisolone, and aspirin. An experienced doctor will provide a personalized pain management plan that strategically and safety combats the pain.
Physiotherapy: Treatments such as physiotherapy are designed to improve the range of motion of a painful limb or body part. Motility exercise can also support optimal blood flow and alleviate circulatory symptoms. Studies have shown that rehabilitating the affected limb may prevent secondary brain changes that are the result of chronic pain.
To get the relief you need, contact Allied Pain & Spine Institute today to schedule an appointment to see one of our pain management doctors.