Raeda Joudy, Ph.D.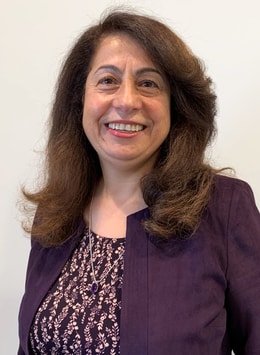 Dr. Raeda Joudy is our experienced licensed Lead Clinical Psychologist who joined Allied Pain & Spine Institute in 2020. Guided by her philosophy that a mind, body, and spiritual approach towards healing can be ubiquitously transformative, she is impassioned in coaching patients at Allied Pain & Spine Institute to engage emotional coping skills, realize increased daily function, and enjoy a higher quality of life.
Dr. Joudy obtained her Ph.D. in Clinical Psychology, with emphasis in Health Psychology/Chronic Pain, from Pacific Graduate School of Psychology at Palo Alto University in 2008. She then completed intensive post-doctoral training at El Camino Hospital and CHAC to further advance her clinical skills.
Known for her compassionate and holistic approach, Dr. Joudy over the last decade has amassed vast experience in different settings and with diverse patient groups, excelling in management of mental and behavioral health issues such as depression, anxiety, PTSD, adjustment disorders, addiction, chronic pain and other health issues. She specializes in customizing and delivering truly collaborative, integrative, and evidence-based treatment models, with selective incorporation of comprehensive evaluations, assessments, and psychological interventions such as cognitive behavioral therapy (CBT), acceptance-commitment therapy (ACT), mindfulness, meditation, stress-management, and solution-focused therapy.
Dr. Joudy has lived in the San Francisco Bay Area for over 20 years. In her free time, she enjoys hiking, Qigong, reading, and spending time with family.
She is currently accepting new patients at the San Jose office.