Noah Yuzna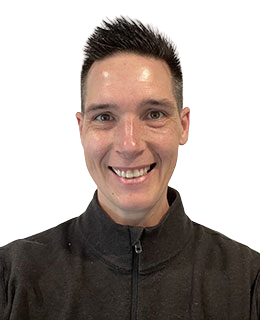 Noah is the Allied Pain & Spine Functional Restoration Coordinator. He works one-on-one with the FRP patients to assist them in restoring their bodies through gentle physical exercise.
Though born in Los Angeles, Noah developed his passion for health and fitness while studying martial arts in the mountains of northern China. While practicing various martial arts, he was injured frequently. As he recovered Noah spent his time studying kinesiology and injury recovery. Noah ultimately returned to the United States to complete his BS in kinesiology with a minor in sports nutrition.
Since college, Noah has worked as a health study coordinator, personal trainer, and yoga teacher. As a yoga teacher, Noah specializes in yoga therapy. He helps people overcome ailments of the mind and body holistically through the yogic practices of asanas and mantras, as well as the philosophy of yoga. Noah also worked as a personal trainer with people of all ages and backgrounds, including work at Rossmoor, Northern California's largest senior living facility. There he used his knowledge of injury recovery and kinesiology to help a fragile senior population overcome chronic pain to lead more joyful lives. During his time at Rossmoor Noah worked with the UC Davis School of Medicine on an Alzheimer's disease prevention study as the site coordinator for the study, as well as the nutrition and fitness instructor.
Noah is a proud member of the APSI community.