Lorenzo Pavoloni, PA-C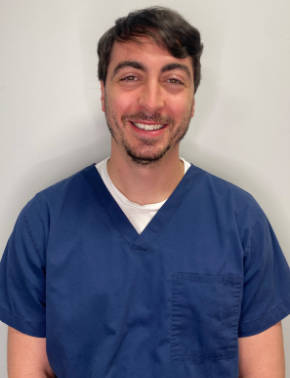 Lorenzo Pavoloni is a board-certified Physician Assistant specializing in Pain Medicine. He joined Allied Pain & Spine Institute in 2021.
Born and raised in Saint Paul, Minnesota, Lorenzo attended the University of Wisconsin-
Madison where he earned his Bachelor of Arts degree in Psychology. During his undergraduate studies, Lorenzo worked with pediatric patients with developmental disorders, providing them with valuable resources for job and housing placement. Lorenzo has also accumulated numerous hours as a Medical Scribe in the emergency department and held a position as a Certified Nursing Assistant (CNA) where he delivered care to patients recovering from inpatient orthopedic procedures. During his time as a CNA, he joined a multidisciplinary quality improvement team that aimed to reduce patient pain levels through holistic interventions and policy changes. Lorenzo earned his Master of Medical Science in Physician Assistant Studies from Dominican University in Chicago, Illinois where he gained substantial clinical experience in several fields including psychiatry, orthopedic/trauma surgery, and emergency medicine.
In his spare time, Lorenzo likes to travel, try new restaurants, and play soccer. He is trilingual in English, Italian, and Spanish.
As a Physician Assistant at Allied Pain & Spine Institute, Lorenzo enjoys working in collaboration with staff physicians to provide holistic, data-driven, and compassionate care while partnering with patients to address both medical and psychological causes of acute and chronic pain. He is currently accepting new patients and looks forward to serving the Bay Area community.