Kemesha Delisser, MD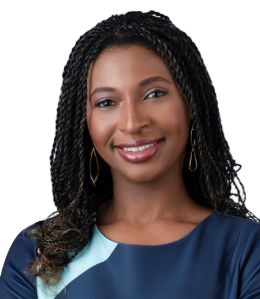 Dr. Kemesha Delisser provides comprehensive pain management care for patients who are experiencing chronic pain caused by spinal nerves, spinal fractures, joint and tendon injuries, metabolic and developmental disorders, and other conditions. With over a decade of patient care experience, she specializes in developing non-surgical treatment plans that include a combination of procedures, therapies, and medications. Dr. Delisser also works closely with regional physicians and other care providers to create individual treatment plans that ensure patients receive comprehensive care for their physical and mental well-being.
After graduating with an engineering degree from Princeton University, Dr. Delisser attended The Mount Sinai Medical School in New York where she graduated among the top of her class. She remained at Mount Sinai for residency training in Physical Medicine and Rehabilitation, during which time she published and presented on topics within the field, including pain management and spinal cord injury. Dr. Delisser then completed advanced fellowship training in Interventional Spine Medicine at the Stanford University Hospital.
A sensible and thoughtful practitioner, Dr. Delisser treats every patient as unique and tailors treatment plans for their specific needs. She enjoys getting to know her patients and helping them alleviate pain and return to functional, active lives. She is expertly trained in fluoroscopic (x-ray) and ultrasound-guided therapies including joint and tendon injections, epidural and peripheral nerve blocks, botulinum toxin injections, facet joint injections, discography, vertebroplasty, spinal cord stimulation trials, ganglionic sympathetic blocks, and radiofrequency denervation. Determined to bring the best for her patients, Dr. Delisser continues to investigate and incorporate state of the art treatments to address their complex needs.
Outside of the office, Dr. Delisser enjoys time with her family, time away from her family, spicy food, loud music, dance, and international travel.