LaShurn Ferrell, PSY.D.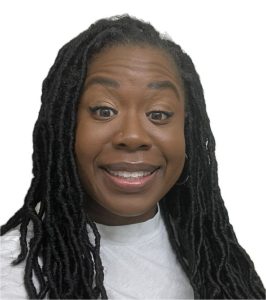 Dr. LaShurn Ferrell joined the Allied Pain & Spine Institute in 2023. She obtained her Doctorate in Clinical Psychology from the American School of Professional Psychology in San Francisco Bay Area in 2014.
She received post-doctoral training at San Francisco County Jail and the Institute for Transformation and Change. She gained experience in Forensic, Neurological, and Psycho-educational assessment as well as helping patients and educators understand socio-emotional, learning, and/or developmental disabilities, behaviors, cognitive and academic functioning.
Dr. Ferrell's goal is to ensure that patients achieve their full potential by providing a safe, trusting environment and providing coping mechanisms to aid in everyday challenges.
Her clinical competence includes working with diverse populations with a broad range of psychiatric disorders. She utilizes an integrative treatment model with a significance on creating treatment plans customized towards the unique needs of each patient. This includes stress management, Psychodynamic, Acceptance Commitment Therapy (ACT), Cognitive Behavioral Therapy (CBT), mindfulness, Dialectical Behavior Therapy (DBT), and meditation.
When away from work, LaShurn enjoys international travel, cycling, Yoga, Pilates, naps, and exploring diverse cuisines.