Kristine D. Watford, MD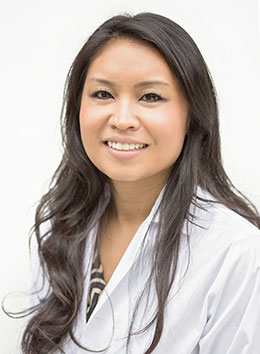 Dr. Kristine Watford is a double-board certified Anesthesiologist and Interventional Chronic Pain Specialist who joined Allied Pain & Spine Institute in 2019. A graduate of the University of Washington School of Medicine, Dr. Watford completed her residency training at University of Miami/Jackson Memorial Hospital where she received several accolades, including multiple Resident of the Year awards. Dr. Watford then went on to complete her subspecialty fellowship in Interventional Chronic Pain Management at Stanford University, where she received comprehensive training from nationally recognized experts in the field of Pain Medicine.
In addition to complex regional pain syndrome (CRPS), back pain, fibromyalgia, and neuropathic pain, Dr. Watford has experience treating pelvic pain, abdominal pain, headaches and facial pain. Dr. Watford's philosophy in pain management utilizes an interdisciplinary approach– pharmacology, pain psychology, physical therapy, and interventions. Her medical interests include neuromodulation, acupuncture, wellness, and complementary alternative medicine. She is an active member of many professional societies including the American Society of Anesthesiologists, American Academy of Pain Medicine, North American Neuromodulation Society, and American Society of Regional Anesthesia and Pain Medicine. She has been a presenter, speaker, and instructor in multiple treatment modalities and innovations in the field of Pain Medicine.
Dr. Watford strives to be a catalyst in helping patients achieve their goals in function and quality of life. She encourages her patients to think "outside the box" in terms of treatment modalities, emphasizing a comprehensive and multidisciplinary approach to pain management.
Dr. Watford, originally from Seattle, is a foodie who enjoys movies, travel, and outdoor adventures with her husband.
She is currently accepting new patients at all Allied office locations and looks forward to helping each individual toward wellness.