Benefits of Psychotherapy for Pain Management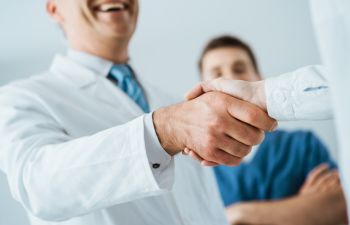 While chronic pain may be caused by physical conditions in your body, how the pain impacts your life resides in the mind. There are many aspects of chronic pain that you cannot control, including which treatments may be effective at minimizing pain or discomfort. Psychotherapy is a pain management tool that can benefit those with chronic pain, even improving the effectiveness of other treatments. Here are some of the benefits of seeking psychotherapy as one of your pain management treatments.
Improved Pain Symptoms
Talk therapy, or psychotherapy, can offer an outlet for those with chronic pain and may help patients find more relief from their symptoms. Psychotherapy with a trained pain management counselor can help patients learn tools to better manage their pain and react differently to situations. The experience of pain can be impacted by a person's thoughts and behaviors – learning new skills that can help a person cope with pain can improve their quality of life and even reduce the pain they feel.
Enjoying Daily Life
Chronic pain can become a detriment to a person's enjoyment of life and impact their relationships with friends and family. Psychotherapy methods like acceptance and commitment therapy (ACT) and cognitive behavioral therapy (CBT) can teach patients how to overcome the impact chronic pain has on their life. Learning to engage again and enjoy daily life or activities can have a tremendous impact on happiness and quality of life, even when living with chronic pain.
Psychotherapy is one of the treatments that is often recommended for patients with chronic pain. Those open to using the methods and techniques taught in these sessions can improve their quality of life, even if they are still experiencing chronic pain. We offer psychotherapy as one of our many multi-disciplinary treatments at Allied Pain & Spine Institute to give our patients the best options to manage their pain and improve their quality of life.
Posted on behalf of Allied Pain & Spine Institute