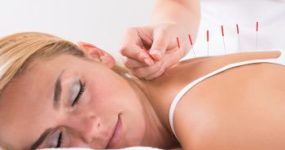 If you or a loved one suffers from chronic pain, you probably feel like you've tried everything to get relief. From switching from one medication to the next, exercising or not, nothing seems to make much difference. Chronic pain steals much joy out of life and prevents you from living fully. Alternative medicine often gets a bad rap, but you may want to give it a try to move out of chronic pain.
What is Alternative Medicine?
Alternative medicine is healthcare outside of the mainstream Western pharmaceutical-based medicine in the United States. The list includes many different specialties or areas of focus. For example, chiropractic care, acupuncture, naturopathy, homeopathy and Ayurveda are all types of alternative medicine that have been used for years. Continue reading.