Robot-Guidance: The Future Of Spine Surgery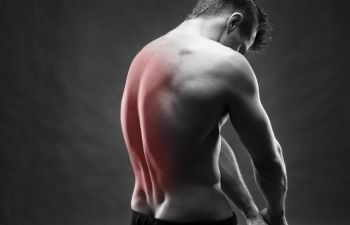 On the cusp of the next wave of advancements in spinal procedures, robot-guided spine surgery is a significant development and major technological trend to watch for in 2019. The method has proven to modernize traditional spinal surgeries with greater accuracy and safety. Images taken from a CT scan are used to design a unique blueprint for each case. This allows surgeons to carefully plan and consider all aspects of surgery before setting foot in the operating room. As such, when the surgery takes place, 3D computerized planning and robot-guidance ensures that each surgical instrument is placed and used accurately. With smaller incisions, less operative bleeding, faster recovery and less time spent in the hospital, patients benefit from greater precision and reproducible outcomes that help them return to their active lifestyles. Without question, robot-guidance is promising and exciting, perhaps defining the future of spine surgery.
In January 2017, Becker's Spine Review projected that spine care would come to the forefront of healthcare in the coming decade. Two years out, the spine care market is, in fact, expanding. Here are a few reasons why:
Single sport specialization is being linked to a higher rate of injuries, particularly in growing children
Obesity rates are higher than ever before, causing added stress to the spine and degeneration
Aging baby boomers are presenting an influx of spinal problems
Given the better, smaller surgical techniques, patients that have put off spinal surgery before are willing to undergo an operation
Spine market device manufacturers are developing more durable and biocompatible implants, providing predictable, long-term relief
In meeting the growing demands of the spinal care industry, robot guidance improves spine surgery performance and outcomes in minimally invasive degenerative repair, screw fixation and vertebral augmentation. The system is also used for complex scoliosis and kyphosis, herniated disc, spinal fusion and as a revision surgery when previous surgeries have failed. What's more, robot guided spine surgery is performed with less radiation, which is a benefit to patients and health care professionals. Furthermore, there are reduced complication rates, less risk of infection, less anesthesia required and less neurologic risks.
As the founder and medical director of Allied Pain & Spine Institute, Dr. James Petros continues to transcend the sciences of pain and musculoskeletal medicine with an integrated approach to spinal care. He notes that the cutting edge approach of robot guided spine surgery allows surgeons to undertake less invasive operations, with less trauma and faster healing.
For information regarding the latest advancements in spine surgery using robot-guidance, contact Allied Pain & Spine Institute today.
Posted on behalf of Allied Pain & Spine Institute