Chronic Pain Syndrome Treatment in Mountain View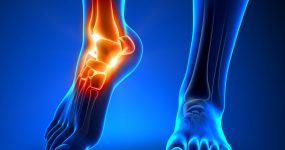 If you are seeking effective chronic pain syndrome treatment in the Mountain View area, trust our experts at Allied Pain & Spine Institute. Chronic pain syndrome is an ongoing pain condition that is usually the result of a long-term illness or injury.
The condition is characterized by the following criteria:
Pain from an illness or injury that lasts longer than expected
Recurring pain for a minimum of three months
Pain that accompanies a long-term illness
The most common types of pain that are associated with the condition are neurogenic pain, nociceptive pain, and psychogenic pain. In order to ensure a proper diagnosis, a doctor will evaluate the patient's symptoms, medical history, physical examination, tests, electromyography, thermography, and tomography/magnetic resonance imaging scans.
Causes
There are many risk factors for chronic pain syndrome. The pain that is associated with a muscle, joint, or bone is caused by damage or injury to tissue that activate nociceptors, which are nerve endings that send pain signals to the brain.
The condition is also typically caused by:
Injuries: sprains and muscle strains may develop chronic pain syndrome
Long-term illnesses: chronic illnesses such as cancer, inflammatory disease, multiple sclerosis, degenerative disease, ear infections, migraines, and carpal tunnel syndrome may result in ongoing pain
Symptoms
The most recognized symptoms of chronic pain syndrome include:
Sleeping problems
Impaired functioning
Constant pain
Treatment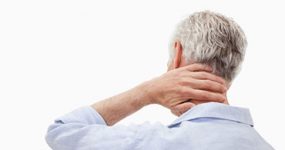 While there is not an exact cure for chronic pain syndrome, proper pain management can reduce symptoms. Many providers may refer patients to pain clinics to receive a customized treatment plan for the condition. Chronic pain syndrome may be treated with any one of the following medical therapies.
Acupuncture: Throughout the centuries, acupuncture is believed to benefit those with conditions that cause severe pain. A licensed acupuncturist is trained to insert tiny needles into key points of the body to correct energy imbalances. Acupuncture has also been shown to benefit those who are suffering from severe headaches, back pain, and osteoarthritis.
Medication Management: Some common medication that can treat chronic pain syndrome include over-the-counter pain relievers, anticonvulsant drugs, antiarrhythmic drugs, tricyclic antidepressants, topical anesthetics, and opioids. These different types of medications are usually provided to the patient in a customized pain medication plan.
Spinal Cord Stimulation: Also known as a dorsal column stimulator, a spinal cord stimulator is designed to deliver brief electrical pulses to the nerve endings, which ultimately provides substantial pain relief. A provider will carefully implant this device into the spinal epidural space.
Along with these treatments, some patients have experienced pain relief by participating in relaxation therapy, regular exercise, and cognitive behavior therapy. Applying heat or ice to the affected area may also provide temporary pain relief. Although moderate to mild pain can decrease with time, most patients with chronic pain syndrome are prescribed one of these treatments.
If you suffer from chronic pain syndrome, contact Allied Pain & Spine Institute in Mountain View today to schedule an appointment.