Is Ketamine Infusion Treatment Right for Your Chronic Pain Symptoms?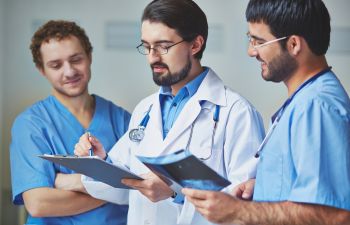 Ketamine infusion treatments are ideal for finding relief from several chronic pain conditions. If you have been diagnosed with a neurological condition that is making life miserable, this revolutionary approach may provide answers.
Chronic pain is described as pain that persists beyond six months. Whether you have suffered an injury or developed a health condition, ketamine infusion treatment may offer relief from the daily challenge of chronic pain. There are several benefits to this treatment as an alternative to traditional approaches.
Neurological Pain Treatment
Neurological pain originates typically occurs as the result of nerve damage or disorders. As this pain is not always accompanied by an obvious injury or health condition, finding the right treatment can be difficult. Ketamine infusion is thought to change how the brain processes pain signals, which offers relief to chronic sufferers.
At Allied Pain & Spine Institute, we can diagnose and treat neurological conditions with ketamine infusion where appropriate. You can achieve relief from symptoms including pain, pins and needles, burning sensations and more.
Depression & Anxiety
Certain chronic pain conditions are associated with secondary emotional issues such as depression and anxiety. Whether these psychological problems are intrinsically linked to the primary condition or simply the result of living with chronic pain, ketamine infusion treatment may offer a solution.
It is important to consult with your doctor at Allied Pain & Spine Institute if you are suffering from depression or anxiety. Dealing with chronic pain every day is incredibly taxing. We are passionate about helping you address all aspects of your illness at our offices.
Opioid Tolerance
Are your opioid medications no longer providing effective pain relief? You may have built up a tolerance to your medications. If you are already taking the highest safe dose, ketamine infusion treatment is a suitable alternative.
To learn more about ketamine infusion treatment, call your nearest Allied Pain & Spine Institute office in California today.
Posted on behalf of Dr. James Petros, Allied Pain & Spine Institute