Healthy Living Trends—What's On The Horizon For 2019?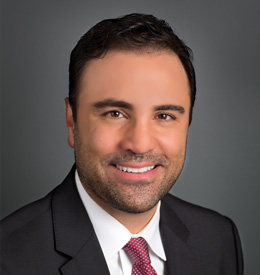 Building upon the enormous progress made in 2018, people are continuing to embrace ancient practices with new age, earth-friendly remedies for health and wellness. Editors at Well + Good emphasize the growing hunger for CBD or cannabidiol, which is a non-intoxicating compound found in hemp and cannabis plants that's believed to relieve anxiety, insomnia, pain and inflammation. While it's part of an unregulated industry right now, it's believed that 2019 will be the year that CBD brands will harness sustainable sourcing, transparency and giving back as a way to set themselves apart from questionable players in the market. Ultimately, the regulation of CBD will set the stage for a multitude of new and exciting products.
Proponents of functional medicine have also noted the increasing popularity of IV drip treatments as a way to hydrate the body and boost the immune system. What's more, because an IV treatment has the ability to bypass one's digestive system, the vitamins, minerals and amino acids are delivered quickly and at levels that would be impossible to obtain orally. From enhancing one's skin tone to relieving the effects of jet lag and the occasional hangover, IV drip treatments promote greater and faster muscle recovery and are also believed to aid in digestion.
Given the latest forecast for healthy-living in 2019, Dr. James Petros of Allied Pain & Spine Institute shares his thoughts below.
"From the perspective of pain and the physical medicine world, I see a number of wellness trends on the horizon, including a wider acceptance of CBD use for pain relief and as an opioid substitute, IV drips for more efficient delivery of vitamins and minerals, and digital health more fully transforming the way health care is provided today. This includes via leveraging virtual reality for treatment of chronic pain and/or telemedicine providing convenient, far and wide accessibility for patient monitoring and treatment with leading industry experts/physicians. 2019 will be exciting!"
As the convergence of health, healthcare, living and society continues, individuals are better equipped to manage and track their own health. This perpetual change in the infrastructure of America's healthcare is not new, but is gaining traction as advancements in smart devices and technologies have made it easier to deliver clinical healthcare remotely through video and/or audio connections.
With 2019 just a few short weeks away, perhaps it's time to cast our minds forward at what is soon to pass.
Dr. James Petros continues to transcend the sciences of pain and musculoskeletal medicine with an innovative, integrative approach to injury, illness and overall patient care. As Founder and Medical Director of Allied Pain & Spine Institute, Dr. Petros delivers multi-faceted care, incorporating the latest methodologies and minimally-invasive procedures that help patients reduce their pain and avoid surgery whenever possible.
Allied Pain & Spine Institute specializes in chronic pain and spine treatments, as well as injury rehabilitation and numerous other medical conditions. Call today to schedule a consultation with a pain management specialist.
Posted on behalf of Allied Pain & Spine Institute