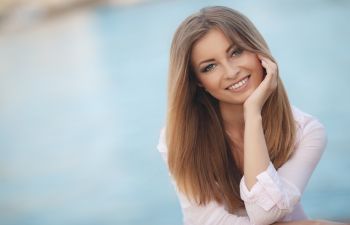 There is no argument that pain eats away at you if you are experiencing chronic pain. Patients with such conditions as fibromyalgia, arthritis and other illnesses with ongoing pain understand how debilitating constant misery can be. Even when your condition is more flareups than ongoing minute-by-minute pain, it can still take a toll on many aspects of your life. By choosing certain foods, you can eat away at your pain rather than have it eat away at you.
Food for Thought
Individuals living with chronic pain may not be aware of the way in which the diet affects the level of pain. Some individuals have seen miraculous results in feeling healthier and having fewer painful days just by changing the foods they eat.
Processed foods and those high in sugar content are more likely to contribute to your pain. On the other hand, certain foods and seasonings work to ease inflammation in the body and therefore lower pain levels. These healthier choices also improve your mental outlook as well as help you physically, as they work to improve the way in which your body heals itself.
It is also good to know that a more nutritious diet also helps contribute to a lower risk of cancer. The American Cancer Society asserts that 20% of all cancers are related to an unhealthy diet, along with a sedentary lifestyle. It is challenging to get up and move when your muscles and joints are stiff and painful. You can break the cycle with your teeth by making healthier food choices.
Food for Less Pain
Reducing inflammation is one of the first things that will help ease pain. Foods that help with this are:
Cold water fish high in omega-3s such as salmon, tuna, sardines and mackerel. The recommended amount is 3-6 oz per serving. Two to four servings a week will help lower inflammation and protect the heart.
Ginger is also used to help settle upset stomachs. As an anti-inflammatory, ginger capsules may work as well as ibuprofen for some individuals. Ginger brightens up a variety of foods as a spicy seasoning.
Turmeric is another seasoning with anti-inflammatory properties. Black pepper helps the body absorb turmeric better. This is good news for patients with rheumatoid arthritis and osteoarthritis. The curcumin in this spice can help relieve pain without side effects that come from taking drugs.
Blueberries have phytonutrients that help fight pain and lower inflammation. Strawberries and oranges also help.
Tart cherries have antioxidants and anti-inflammatory compounds in them which can help ease muscle and joint pain.
Virgin olive oil can lubricate your joints and reduce inflammation. Make sure you have the real thing by putting it in the fridge. If it gets a little cloudy from trying to solidify you have virgin olive oil. If it remains a liquid, it probably has additives and you may want to try another brand.
Eating dark green, leafy vegetables also helps. If your system allows it, eat as close to nature as you can. Choose unprocessed foods, organics when possible and the less cooking the better. A healthy diet will help your body heal and help you feel better and more energetic.
Allied Pain & Spine Institute is here to help ease your pain as well. Contact us to schedule a consultation appointment and let us help you feel better.
Posted on behalf of Allied Pain & Spine Institute