Take Control of Your Chronic Pain in California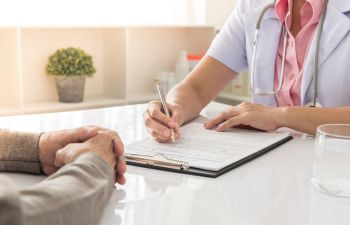 If you have been suffering from pain for more than six months, the condition is considered chronic. In some instances, the pain is associated with an injury. However, some sufferers develop chronic pain that seemingly comes out of nowhere. In either case, there is treatment available from Allied Pain & Spine Institute.
Although we are based in California, many patients fly in from out-of-state to benefit from our doctors' expertise. Allied Pain & Spine Institute offers a range of treatments designed to address the symptoms of chronic pain conditions. We can treat pain no matter where it presents in the body.
Chronic Pain
Chronic pain is generally considered a secondary condition when related to an injury. If you are still suffering long after healing, there are several effective approaches for providing relief. Your doctor will create a treatment plan based on diagnosis findings. Medication optimization, individualized rehabilitation, spinal diagnostic and therapeutic interventional procedures and various peripheral injections are just some of our treatment options.
Patients who are suffering from chronic pain that is not related to an injury can find relief at Allied Pain & Spine Institute. Our team of doctors specialize in identifying neurological conditions that produce pain responses and associated symptoms. Many of these conditions also cause mental health issues such as anxiety and depression. Treatments like ketamine infusion can reduce or eliminate pain, while also impacting positively on emotional well-being.
All our treatment plans are tailored to the patient. At Allied Pain & Spine Institute, we are passionate about helping our patients achieve lasting relief. If you are not satisfied with your current treatment options, our team can recommend and implement solutions that offer lasting relief.
Contact Allied Pain & Spine Institute today to learn more about the ground-breaking work we do with chronic pain sufferers.
Posted on behalf of Dr. James Petros, Allied Pain & Spine Institute