Patrick Wong, MD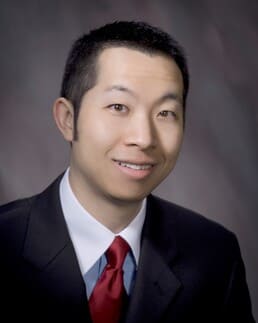 Board-certified in Physical Medicine and Rehabilitation, Sports Medicine, and Electrodiagnostic Medicine.
Patrick Wong, MD, board-certified in physical medicine and rehabilitation and Fellowship-trained in sports medicine and interventional spine procedures, specializes in nonsurgical treatment of musculoskeletal injuries, back pain, and neuromuscular injuries.
In 2001, Dr. Wong received his bachelor's degree in molecular cell biology from the University of California at Berkeley. In 2005, he earned his medical degree from The Chicago Medical School at Rosalind Franklin University of Medicine and Science.
He completed an internal medicine internship at the University of Nevada in Reno in 2006, and his physical medicine and rehabilitation residency at Baylor College of Medicine/University of Texas Health Science Center at Houston in 2009. As part of his residency, he helped rehabilitate stroke patients, Spinal Cord Injury (SCI) patients, Traumatic Brain Injury (TBI) patients, and amputees. He also was a volunteer physician for the Houston Marathon.
Dr. Wong completed a sports medicine and spine Fellowship at Hospital for Special Surgery in New York City. There, he treated a diverse group of patients ranging from collegiate athletes to active aging adults. He was a team physician for St. Peter's College and St. John's University. He is currently the Team Physician for California State University of Monterey Bay.
He is an active member of the American Academy of Physical Medicine and Rehabilitation, the American College of Sports Medicine, and the American Medical Society for Sports Medicine. Dr. Wong is a member of the medical staff at Montage Health in Monterey and Salinas Valley Memorial Hospital.
He is adept at performing electrodiagnostic medicine (EMG), interventional spine procedures (epidurals), US-guided peripheral joint injections, and musculoskeletal ultrasound. He is also performing orthobiologic treatments such as Platelet-Rich Plasma Therapy and Bone Marrow Aspiration Concentrate Therapy.