Margarita Abramov, PhD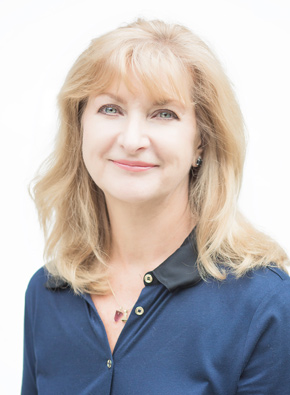 Dr. Abramov is a clinical psychologist who has worked in the medical field for 25 years. Originally, Dr. Abramov worked as a registered nurse specializing in management of chronic pain and chronic illnesses, and hospice care. Then as a health care manager she was involved in providing clinical direction to multidisciplinary teams, ensuring high quality outcome-focused care and team compliance with state and federal laws. Many years of clinical experience equipped Dr. Abramov to deal effectively with chronic pain and mental health issues related to chronic pain.
Dr. Abramov earned her PhD in clinical psychology from Sofia University with a specialization in creative expressions at the doctorate level. She then completed post-doctoral training in San Mateo Medical Center specializing in pain management and functional restoration.
Dr. Abramov's specialty is trauma and trauma-related disorders, post-traumatic stress disorder, and grief. She is trained in Cognitive Behavioral Therapy (CBT), Acceptance and Commitment Therapy (ACT), guided imagery, hypnotherapy, mindfulness meditation, and creative expressions.
Dr. Abramov is an Adjunct Professor in Notre Dame de Namur University, teaching courses on neurophysiology, psychopharmacology and cognitive behavioral therapy to graduate level students. She has also taught on Law and Ethics related to mental health regulations, end-of-life-care, nutrition, and mindfulness meditation and relaxation.
Abramov is a Certified Clinical Trauma Professional and a trained pain psychologist. She is also a member of the American Psychological Association and International Association of Trauma Professionals.
Working with chronic pain patients allows her to focus on patients' catastrophic thinking, worry and the emotional distress associated with chronic pain. In addition, she teaches patients a variety of relaxation techniques, creative coping and self-control strategies, all of which can contribute to more efficient pain management and the reduction of pain medications use.
Dr. Abramov states "I enjoy my work tremendously. One of my priorities is to help my patients adopt an active, problem-solving approach to the challenges associated with chronic pain. I focus on assisting patients lessen their mental suffering, optimize functioning, and restore a sense of well-being so they can live a fulfilled, meaningful life despite having pain. When I am not at work, I enjoy reading, dancing, hiking, and painting."