Harman Cherra, DC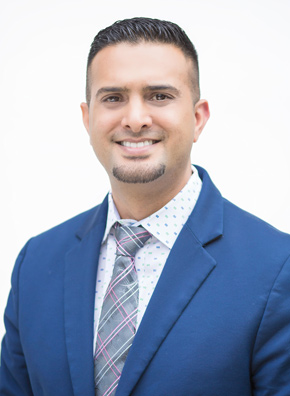 Dr. Harman Cherra specializes in holistic chronic pain management at Allied Pain & Spine Institute. He is an advocate of multi-disciplinary medicine, wellness, and disease prevention. Always empowering patients through education, Dr. Cherra has earned his reputation, not just as a healer, but also a gifted teacher.
A native of San Jose, California, Dr. Cherra obtained his Bachelor of Science in Pharmacology from the University of California, Santa Barbara. Through the influence of personal battles of chronic pain as a child, Dr. Cherra was inspired at a young age to learn more about alternative treatment and healthcare delivery systems. This paved the way for Dr. Cherra to earn his Doctorate in Chiropractic from Palmer College of Chiropractic. His enthusiasm and passion to advance health care standards later also culminated in his Master's in Healthcare Administration (MHA).
Since its inauguration in 2013, Dr. Cherra's knowledge-base and versatility have been central to the advancement of the Allied mission. He is the Director of the Functional Restoration Program (FRP) at Allied Pain & Spine Institute. Dr. Cherra understands that Chronic pain can affect essential parts of life, including the ability to work, maintaining a social life, and participating in the simple activities of daily living.
Dr. Cherra's charismatic approach to patient care is integral in the improvement of his patients. Unlike medical management, physical rehabilitation, psychotherapy for pain management alone, Dr. Cherra incorporates the various factors that can hinder recovery. Through a systematic process, a reformation of thought and neuromuscular patterns can be established, helping to overcome pain and physical limitations. The combined treatments used in FRP have been shown to offer faster and superior results over individual therapies when it comes to restoring function and overcoming accompanying chronic pain issues.