April Mancuso, MD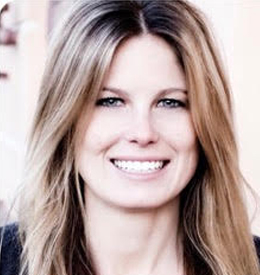 Board Certified in Physical Medicine Rehabilitation, Dr. April Mancuso incorporates both traditional and integrative methodologies to treat a wide range of medical conditions involving the brain, spinal cord, nerves, bones, joints, ligaments, muscles and tendons. Given her whole-person approach to health and wellness, Dr. Mancuso develops treatment protocols to reduce pain and maximize functioning.
With a strong commitment to education and inspirational leadership, Dr. Mancuso's credentials include being nominated for the NCAA Women of the Year award, as well as countless achievements on the slopes as a member of the United States Olympic Ski Team. She also received the AOA's TOUCH Award, highlighting her commitment to bringing awareness of Osteopathic ideals and principles to non-medical students in various communities. As such, Dr. Mancuso serves on the Osteopathic Medical Board of California.
Dr. Mancuso's interventional treatments combine a number of leading-edge technologies and minimally invasive procedures such as trigger point injections, ultrasound-guided joint and tendon sheath injections, Viscosupplementation, Platelet Rich Plasma (PRP) Injections, Occipital Nerve Blocks, Botox and Extracorporeal Pulse Activation Technology, or EPAT. In assuming a "big picture" perspective to treatment, Dr. Mancuso works collaboratively with other physicians and specialists to create individualized treatment programs for work, sport and automobile injuries, as well as those relating to the neck, midback or low back. Specific conditions treated include cervical, thoracic and lumbar radiculopathy, sciatica, piriformis syndrome, spinal stenosis, myofascial and neuropathic pain, arthritis, tendonitis, chronic pain syndrome, post-surgical pain and RSD/CRPS. Dr. Mancuso's insight into integrative health and alternative medicine aligns with the vision at Allied Pain & Spine Institute, and will empower patients in their journey to obtaining a higher quality of life.